South Melbourne Invisalign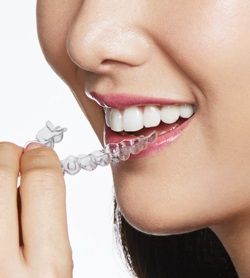 South Melbourne Invisalign can dramatically improve the appearance of your smile. Invisalign can straighten teeth with out any unsightly metal or braces. It is one of the most advanced methods to improve crooked or gapped teeth. We aim to give you the radiant smile you desire without being self conscious about hiding your teeth whilst your Invisalign treatment is done.
About Enhance Dental
Enhance Dental is a family friendly service with over 30 years of experience. Dr Joseph Paino and his dedicated team deliver an extensive range of patient focused dental services as well as South Melbourne Invisalign. They use state of the art equipment with tried and tested techniques all supported by advanced technology. Furthermore, you will be impressed with their high level of infection control. Therefore they are the very best in complete dental care.
The Team
At Enhance Dental you can expect meticulous attention to detail and the highest level of professionalism. The services of the skilled and experienced professionals is likely to be beyond your expectations. In addition, their extensive training in dental procedures will positively impact your dental experiences.
Cost
At Enhance Dental, the treatments are reliable and affordable. In addition, most of the cost may be covered by the major dental heath funds. Our affordable Invisalign costs are can also be tailored with a payment plan to best suit your needs.
Services
Enhance Dental also offers the highest quality in dentistry. Services include:
At Enhance Dental, dentists offer comprehensive and preventative care to maintain a lifelong healthy smile. They also treat gum disease and check for tooth decay. More importantly, the skilled staff members use digital photos, X-rays and thorough examinations to explain all aspects of procedures to you.
Enhance Dental aims to provide dental treatments that produce amazing results. A smile makeover with cosmetic dentistry can rejuvenate crooked, gapped, chipped, stained and discoloured teeth.
Enhance Dental has over 15 years of Invisalign experience which is the longest in Australia. This orthodontic treatment straightens teeth and closes gaps with a series of custom made clear, invisible and comfortable aligners. And we now have methods that could speed up your Invisalign treatment in up to half the time!
Dental implants are ideal for replacing missing teeth.  Furthermore, they replace a single tooth or several teeth. Enjoy a natural looking alternative to dentures with Enhance Dental!
If you have a dental emergency Enhance Dental will treat you as gently and as promptly as possible. Let the experts at Enhance Dental handle all your dental emergencies.
If you would like Invisalign treatment we now offer a Free Invisalign consultation. Are you are looking for a gentle approach to all your general and cosmetic dentistry needs? Make an appointment with Enhance Dental today! Call (03) 95338488 for more information.