St Kilda Road Invisalign Orthodontics Practise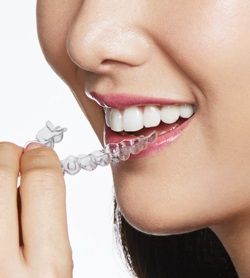 Your smile sets you apart from everyone else. It shows your personality and your kindness. It's also one of the first things people notice. If you want that perfect smile but don't want to go through the pain and embarrassment of metal and rubber bands, Enhance Dental has the answer for you. You are getting the St Kilda Road Invisalign experts.
Invisalign and Your New Smile
Invisalign is one the best inventions in recent history. It take the concept of braces and makes them invisible while they continue to align your smile. As they are almost indetectable, you can work, play and socialise without anyone knowing you're getting that perfect smile. Enhance Dental can help you achieve this and so much more
Dental Advice and Preparation
Enhance Dental is also a general dentistry clinic and who promotes dental hygiene in all it's forms. Below are a few facts you might not know about your teeth and your oral health.
There is a right way and a wrong way to floss.
Working on your oral hygiene is great. However, some people think that having the floss cut your gums is not great. Harder doesn't not mean cleaner. The ideal situation with your flossing should be that you are flossing them using medium to low strength. This is the most effective way to clean them. If you apply too much pressure you will strip your gums which can lead to further problems.
Your dental health is a major factor in your body's overall health.
Your teeth are so important that poor hygiene can actually effect your heart. Studies have shown that there is a link between heart disease and gum disease bacteria. Keep them clean and see Enhanced Dental for your check ups regularly.
For more information about what they can do for you and your teeth, contact Enhance Dental today. Your smile, your life.