Can a Pain free dentist truly exist?
Needle free injection and computer controlled injection is now available at Enhance Dental.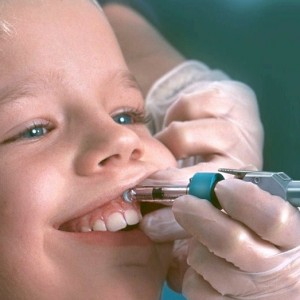 Is it possible to find a pain free dentist? At Enhance Dental we only use the latest technology to help give you a pain free result no matter what type of dental procedure you may require.
It is now possible to have either a needle free injection called Injex™ or a computer controlled injection that is virtually pain free called The Wand™.
Enhance Dental now has this revolutionary way of administering dental local anaesthetic without a needle called Injex™. It is simple to use – in a fraction of a second it's all over and it's virtually pain free. Patients describe it like a little "flick" and within seconds the tooth is numb. The numbness is nowhere near as pronounced as a traditional dental needle, less anaesthetic is used and it wears off quicker.
The Wand™ is suitable for all dental procedures and Injex™ is suitable for children and some adult dental procedures.
I am so happy when patients tell me that didn't hurt a bit. It also makes my day so much more enjoyable as well if my patients are comfortable and relaxed.
Dr Joseph Paino.
Dr Joseph Paino has researched pain free dental procedures for years and does everything possible to make your dental procedure pain free. This also includes routine use of numbing cream whenever the Wand™ computer injection is used.
If your looking for a dentist who does everything possible to be a Pain free dentist, please call Enhance Dental on (03)9533-8488 today.