Prahran Cosmetic Dentist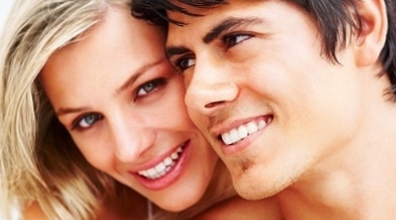 Where do they make beautiful smiles a reality?  Do you want your dental requirements and your cosmetic desires met? Then look no further than the Prahran cosmetic dentist from Enhance Dental.
About Enhance Dental
Enhance Dental is a family friendly service with over 30 years of experience. led by Dr Joseph Paino, he only uses state of the art equipment with tried and tested techniques. He also has an extremely gently way of treating the most nervous patients with advanced technology. Furthermore, they have the highest level of infection control in dental care. Hence, your dental experience will be a pleasant and safe.
The great news is Prahran cosmetic dentist is not only one of the closest cosmetic dental practices to the Prahran area, but can also offer general dental services at affordable rates with no compromise in quality or service.
The Team
Enhance Dental employs a highly skilled team of caring professionals. They aim to provide optimum results and use the gentlest methods and unhurried approaches to dental care. In addition, they have had extensive training in dental procedures. Their vision is to create world class dental experience.
Cost
At Enhance Dental, they combine quality with affordability. Our HiCaps service means that you can make claims on the spot with most of the major dental health funds.
Services
Enhance Dental offers a comprehensive range of dental services. These include:
Enhance Dental aims to provide simple, quick and cost effective solutions to your general dental needs. Furthermore, they will assist you to maintain healthy gums.  They are experts in tooth filling, rebuilding teeth and placing crowns.
Here dentists will create a smile makeover treatment plan suited to your needs.  Crooked, gapped, chipped, stained and discoloured teeth will be improved. Hereby, you can have the smile of your dreams!
This breakthrough orthodontic treatment straightens teeth with a series of custom made clear, invisible and comfortable aligners. As a result, ugly braces are no longer used at Enhance Dental.
This permanent tooth replacement method closely resembles natural teeth. Dental implants look, feel and function as your own teeth.  Furthermore, these implants are a superior alternative to dentures.
Enhance Dental will assist you promptly for all dental emergencies. No matter how chipped or painful your tooth is we are there for you.
Some patients find dentistry can be overwhelming. We have a huge variety of gentle and relaxing methods to make your next trip to the dentist a positive one.
For all your cosmetic dental needs Enhance Dental is confident it will have the right solution to make you smile! Don't hesitate to make an appointment. Call (03)9533-8488 for more information.