Meet Dr Joseph Paino in the video above as he explains many
aspects of dentistry and the amazing technology that he uses
With over 34 years of experience Dr Joseph is dedicated to giving you optimum results, the gentlest methods and the most up to date technology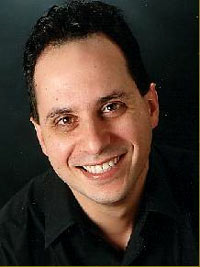 Dr Joseph Paino, also known as Dr Joseph is the practice principle who created Enhance Dental in 1995. His vision was to create a world class dental practice near Melbourne's centre on the famous tree lined boulevard on St Kilda Rd.
Dr Joseph graduated from Melbourne University in 1988. He has extensive training and experience in Cosmetic dentistry such as porcelain veneers and advanced teeth whitening. He has spent countless hours doing advanced dental treatments in restorative and reconstructive dentistry, prosthetic dental implants and the virtually invisible orthodontic method called Invisalign (straight teeth – no braces).
Dr Joseph is very passionate about his work and has a relaxed yet meticulous and unhurried approach. He loves his profession and thoroughly enjoys explaining and educating his patients if they have questions about any dental procedure. This dedication shows throughout the entire practice. Any concerns or questions you may have are never a problem for Dr Joseph to help you with.
Click "+" for more information

Comprehensive Dental Makeovers
Dr Joseph takes much pride in dental makeovers, "the response from my patients who have dental makeovers has been overwhelming" says Dr Joseph. "And some people may wonder how dentists can enjoy the work they do. The answer to this is simple;  just see how happy, appreciative and thrilled so many of my patients are with the results! This not only makes my patient's very happy, but also gives me great satisfaction that I have been able to really make a lasting difference whether it be a brand new smile or improved dental health."
Highly Experienced Invisalign Provider

Dr Joseph also has extensive training and experience in the amazing orthodontic advancements involving computerised methods to straighten crooked teeth without braces. This procedure is known as Invisalign® and is almost invisible unlike braces. Dr Joseph Paino has also achieved recognition as a PLATINUM ELITE PROVIDER for treating an extensive number of very happy patients from all over Australia with the Invisalign system for almost 18 years.
Hobbies and interests

When Joseph is not at work, he enjoys spending time with his devoted wife, family and friends. He loves watching his son doing martial arts as well as basketball and takes great pride in his daughter's amazing artistic and culinary talents. Joseph has a keen interest in photography, computers, movies, HiFi and electronics.
Awards and Certificates

Dental School: University of Melbourne.
Degree: Bachelor of Dental Science. B.D.Sc (Melbourne).
Graduation Year: 1988
Certificate of Registration: Dental Board of Australia.
Invisalign Platinum Provider 2007.
Invisalign Platinum Elite Provider 2008.
Invisalign Platinum Elite Provider 2009.
Invisalign Platinum Elite Provider 2010.
Invisalign Platinum Elite Provider 2011
Post Graduate Training

1. Invisalign Accreditation 2002 (straight teeth – no braces)
2. Invisalign Advanced Clinical Workshops.
3. Comprehensive Dental Treatment planning, MSSC.
4. The Mid-America Orthodontic Society course.
5. Sure Smile – A Paradigm Shift in Orthodontics.
6. Acheiving Optimal Aesthetics Utilising Digital Dentistry, 3M Espe.
7. The Art of Beautiful Smiles, Ivoclar Vivadent.
8. Excellence in Dental Aesthetics. Noble Biocare.
9. Anaesthesia and Effective Pain Control in Dentistry, Henry Schein Regional.
10. Dental Implant courses: Ankylos, Straumann and Noble Biocare Implant systems.
11. Veneers, Treatment Sequencing, Composites. CD Seminars.
Professional Organisations
Member Australian Dental Association. 
www.ada.org.au
Member Melbourne Seattle Study Club. 
www.seattlestudyclub.com
Member ADA city group.
Member Australian Prosthodontic Society (Victorian Branch)

Brigitte
Our dedicated Practice Manager will do everything possible to answer all your questions and make a booking to suite you best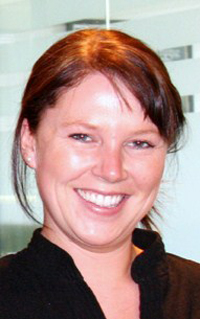 Brigitte has extensive experience in dental practice management, dental nursing and assisting. She has been working with Dr Joseph Paino and all the team at Enhance Dental for over 10 years.
Her talents include expert running and administration of Enhance Dental and is an absolute gem at keeping the practice extremely clean and tidy.
Don't hesitate to call Brigitte for any information you require about our extensive choice of dental procedures or if you would like to make an appointment.
Our highly trained dental nurse provides optimum care and comfort throughout the entire dental procedure
Our dental nurse has been working along side Dr Joseph Paino for many years and has exceptional skills and talents in all facets of dental nursing and assisting.
Our dental nurse always makes your dental procedure as relaxed and comfortable as possible in an unhurried and caring manner.
Her gentle and happy approach is very welcoming and helps to ensure Dr Joseph Paino's dental treatment runs smoothly at all times.
To book your dental appointment contact our friendly and caring team any weekday from 7.30 am onwards on (03)9533-8488.