5 year guarantee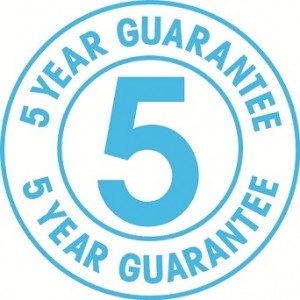 Porcelain Crowns, Porcelain Veneers and Bridges commenced and completed at Enhance Dental are guaranteed to be replaced, if they cannot be repaired, for a period of five years for absolutely no fees or charges.
As we strive to give you the very best results we also stand behind our excellence in longevity, quality and durability. This is why we offer a 5 year guarantee that offers total peace of mind. We really want your dental treatment to last as long as possible and are proud of our 5 year guarantee.
The following conditions apply
1. A consultation fee applies and the patient must attend a minimum of two examinations and scale and cleans in each year following completion of treatment, and has followed our recommended preventative dental treatments and maintenance program.
2. A bite splint is worn at night in cases where there is evidence of grinding and/or clenching.
3. The dental treatment has been paid in full and there is no outstanding balance on the account.
4. The crown, porcelain veneer or bridge is not guaranteed if it has been damaged or lost due to trauma, grinding, clenching, neglect, medical conditions, medications, dry mouth, poor oral hygiene, poor dietary habits, alcohol, smoking, vaping, drug use, new decay, gum disease, misuse, abuse, accidents, assault or any additional dental treatment.
5. If a tooth that has had a crown, veneer or bridge requires an extraction for any reason including the conditions listed in 4. this is not guaranteed.
6. The restoration provided is permanent and deemed by an Enhance Dental dentist to be the most appropriate method of dental treatment.
7. It is unlikely your tooth will need a root canal treatment but the nerve in your tooth is unpredictable. This means root canal treatment is not covered by the 5 year guarantee. Note that around 10% of root treated teeth need extractions and this cannot be guaranteed.
8. Due to the complexity of implant dentistry this treatment is not guaranteed. This includes the actual implant and any type of prosthesis that is connected to the implant. e.g crown, bridge or denture. However if the implant does not take to your bone (~10% can fail) we offer discounted alternative methods of treatment.
9. The 5 year guarantee only applies if any remedial or subsequent dental work is provided by an Enhance Dental dentist.
10. Your crown, porcelain veneer or bridge will be tried on before it is permanently bonded to your tooth or teeth so that you can check the shade and shape. If you then decide you are not happy with the shade or shape after the crown, porcelain veneer or bridge is permanently bonded to your tooth or teeth the costs to redo the treatment will be charged for accordingly.
11. If your crown, porcelain veneer or bridge requires replacement or repair and a different dental material or technique is deemed to be necessary by the dentist or dental laboratory, then a discounted fee will be given.
For more information about any dental procedure or our exclusive 5 year guarantee, call our friendly team at Enhance Dental on (03)9533-8488 to make an appointment with one of our very experienced and caring dentists.