Porcelain Veneers Melbourne
Receive porcelain veneers at Enhance Dental to rejuvenate or completely transform your smile!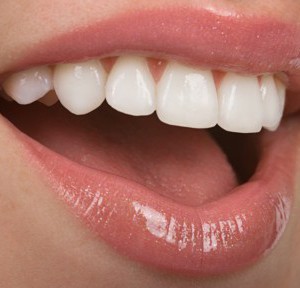 Porcelain veneers could be an ideal solution to noticeably brighten and rejuvenate your teeth and smile.  If your teeth have chipped, cracked, discoloured, worn, crooked, aged or have gaps then porcelain veneers may be the perfect solution. They can also be used to make an average smile appear so much more beautiful or permanently brighter. The choice is yours!
5 Year Guarantee on all our porcelain veneers
Porcelain veneers from Enhance Dental are of the highest quality porcelain and proudly Australian made. The lifelike quality, strength and durability means that our
5 Year Guarantee will give you absolute confidence you have made the right choice.
Outstanding experience with attention to detail
Our principal dentist, Dr Joseph Paino has spent over 28 years studying and creating smiles with porcelain veneers. He is very passionate and meticulous about this highly sought after cosmetic dental service and, due to his extensive experience, Joseph has a large variety of before and after cases he has personally treated and would be happy to showcase with you. Below is just a few Before and After examples Dr Joseph has personally treated with porcelain veneers.
See real life examples of porcelain veneers from Enhance Dental
Enhance Dental can offer truly beautiful, long-lasting and natural looking porcelain veneers often in two to three weeks.  For more before and after examples visit our smile gallery.
Click on images below to enlarge. ©Copyright Enhance Dental

PORCELAIN VENEERS EXCLUSIVELY DONE BY ENHANCE DENTAL
This lovely young lady had porcelain veneers on her upper front four teeth and teeth whitening prior to doing the porcelain veneers. This has given her a stunning result yet has maintained the naturalness of her overall smile.
Porcelain veneers were used to totally transform these teeth into an incredible smile.
Porcelain veneers were used to achieve this stunning result.
We offer a complete range of designer porcelain veneers
Enhance dental offers a complete range of designer porcelain veneers that will suit your face, style and personality. Not only do we offer an endless array of shades from Hollywood white to extremely natural, we will also design the perfectly shaped veneer to suit you as well.
Designer Porcelain Veneers
After careful analysis, we will create a unique smile suited especially for you. The table below shows a small selection of designer porcelain veneers we can create for you.
Enhance Dental can also customise the porcelain veneers completely from scratch with the aid of digital photographs and diagnostic models that are made with exacting precision unlike no other.
Frequently asked questions
Click on '+' below for more details
What are porcelain veneers?
Porcelain veneers are a very strong  and thin customised shells of high-grade pure porcelain. Once they are securely bonded to the visible surface of your tooth they are almost indistinguishable from real teeth. The results they offer are often spectacular.
What are the reasons for porcelain veneers?
Porcelain veneers can vastly improve your teeth and smile . Examples are:
Average looking smile and teeth: Even if you can't quite work out why you teeth and smile is not quite right, Enhance Dental will help guide you through and determine if porcelain veneers can give your teeth and smile a well-deserved transformation.
Small teeth: If your teeth hardly show when you smile, porcelain veneers may just be the smile solution they need.
Badly discolored teeth: Whitening does not always work or may need too much maintenance. An example of badly discoloured teeth is  if you had tetracycline antibiotics as a child. The discoloration can penetrate very deep into the enamel layers and is often difficult to remove with whitening alone.
Slightly crooked, uneven or gaps between teeth: Although orthodontic treatment such as braces or Invisalign (straight teeth – no braces) could be an option, this choice is not something every one wants. Porcelain veneers, however offers a very fast turn-around time of 2 to 3 weeks compared to orthodontic treatment that can take from 6 to 18 months on average.
Malformed teeth:  Such as unusually shaped, defective tooth enamel or spots on teeth are vastly improved.
Aging teeth or wear and tear: Worn, chipped or aged teeth can look amazingly rejuvenated.
Trauma:  Fractures, cracks or broken teeth due to trauma are often effectively treated.
How long do porcelain veneers last?
At Enhance Dental porcelain veneers we offer usually last from 15 to 25 years, but may last much longer. In fact, your porcelain veneers may last a lifetime. We will teach you simple ways to maintain and care for them to make sure they last as long as possible. We are so confident they will last, we offer an exclusive 5 year guarantee
How long does the procedure take?
After your cosmetic consultation, only two visits are usually required. These visits are usually two to three weeks apart. As a we do not risk using overseas materials and only use high quality Australian made porcelain, the entire procedure is completed in a very short period.
Why choose Enhance Dental to do your porcelain veneers?
Our porcelain veneers are made in Australia from the highest quality pure porcelain that provides exceptional and long-lasting results. Dr Joseph Paino, our principal dentist is an extremely talented and  very experienced dentist who is highly sought after in this area.  We tailor your porcelain veneers to suite your specific needs and personality. We ensure the quality of your porcelain veneers is second to none and they appear very natural. Dr Joseph is extremely approachable, his unhurried approach and meticulous standards are very comforting in providing you with a healthy and beautiful smile.
We now offer a no obligation cosmetic dental consult for only $60 before you embark on any cosmetic dental procedure!
Simply Book Online right now or call (03)9533-8488 if you would like to find out more.
*Any surgical or invasive procedure carries risks. Before proceeding, you should seek a second opinion from an appropriately qualified health practitioner.
†conditions apply