Why choose Enhance Dental for your Invisalign treatment ?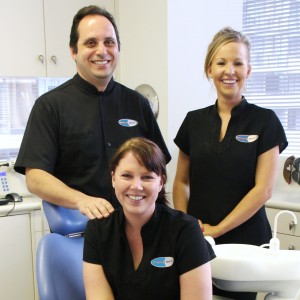 We understand it can be difficult to choose the right person to do your Invisalign treatment. Straight teeth with no braces is now a reality. There are many reasons that can affect your choice of Invisalign provider.
For more information about 'Why choose Enhance Dental for your Invisalign treatment' please open the links below:
We Customise Invisalign to your individual needs
You may not realise that Invisalign treatment is a highly customised no braces system. It is highly dependent on the person providing the treatment. At Enhance Dental, Dr Joseph Paino carefully decides every movement each tooth requires. This helps you get the best Invisalign results possible.
Some people think that it is just a matter of  finding the closest Invisalign provider and the treatment is the same result wherever you go. However, this is far from the truth. Dr Joseph will analyse every single tooth movement in order to get your personal computer simulation to work as well as possible. Dr Joseph will show you all the computer details of how it could look from start to finish before your Invisalign treatment starts. Enhance dental will not leave anything to chance.
Exceptional Invisalign Experience
Dr Joseph Paino has an exceptional level of experience with Invisalign. He has treated numerous patients for almost 19 years with Invisalign. Dr Joseph is one of the first Invisalign accredited dentists in Australia. This has made Dr Joseph one of the most highly experienced and sought after Invisalign providers. In recognition of his outstanding Invisalign experience he is very proud of achieving Elite Platinum Provider* status multiple times.
Up to date Invisalign technology
Technology changes rapidly. We are never complacent and attend ongoing training courses and seminars regularly. Consequently we know we can provide you with multiple solutions to straighten your smile. Invisalign is one of the leading solutions that uses the latest technology to straighten teeth and give you a fantastic smile.
Some of the latest technological changes with Invisalign that Enhance Dental provides is:
1)Digital Dental Scanning. This means you won't need gooey impressions that may make you gag. It is also faster and often more accurate.
2)Virtual appointments. This means we now use the latest Artificial Intelligence form Invisalign to track every aligner change remotely with your smart phone. This can reduce your number of physical dental appointments by at least 50%!
3)Smart Track Technology. This helps to keep your Invisalign on track with faster and results, much better comfort and more predictable tooth movements.
4)Faster Invisalign Treatment. With the advent of Smart Track Technology and high quality Digital Dental Scanning your Invisalign Treatment could now be up to twice as fast! As an example, a typical treatment time of 18 months could take as little as 9 months in appropriate cases. Enhance Dental will assess your unique situation. They will advise if you too can complete your Invisalign treatment in less time.
Free Invisalign consultation valued at $86
We offer a FREE Invisalign consultation valued at $86. Invisalign treatment is with an experienced Platinum Invisalign provider. We ensure you see the dentist to assess your suitability and look after your Invisalign treatment rather than using nurses or hygienists. You owe it to yourself to try us with no strings attached. We are sure you won't look back!
Lowest prices and a Price Match Guarantee
We pride ourselves on offering the best possible service at the most affordable prices available. As a result, this has allowed us to provide Invisalgn, no braces to more patients than ever before. Enhance Dental has so many patients that are now enjoying straight teeth much sooner than they ever thought possible.
Enhance Dental will price match any genuine written quotation from any Certified Invisalign Provider who currently practices in Australia and the quotation is dated from 1st July 2018 onwards. The number of stages required must be indicated in the Invisalign treatment quotation.
No referral necessary
There is no need to get a referral to visit us at Enhance Dental. Call (03)9533-8488 and we will make you a no obligation, Free Invisalign, no braces consultation at your convenience.
Free teeth whitening
Not only will your teeth be straighter, but also their whitest at no extra cost! We offer take home FREE Teeth whitening to compliment your beautiful straight teeth after your Invisalign treatment is completed.
Before and After preview
We want you to have peace of mind and confidence with this modern state of the art technology before you commence Invisalign, no braces treatment. We do this by showing you a before and after preview of your teeth that displays the virtual results on the patented 3D software step by step from start to finish.
Free X- rays
Enhance Dental will organise X-rays (OPG and Lateral Ceph) for you free of charge before your Invisalign treatment commences. This is the same for any other orthodontic procedure such as ceramic or metal braces. Digital X rays are the safest, fastest and the most up to date method available.
Free cosmetic reshaping
Your teeth may still be a little uneven, slightly jagged or your canine teeth may look too pointy after Invisalign treatment. However, a fabulous smile can still be achieved! This unique offer from Enhance Dental is Free cosmetic dental reshaping to help perfect your brand new smile. Therefore, you may not need porcelain veneers or crowns after we reshape your teeth saving you extra time and cost.
Free cosmetic bonding
Sometimes small chips in the tooth enamel or wear facets due to a crooked bite can take make your front teeth look aged or unsightly. Unfortunately this can be a problem even after your teeth are straightened with Invisalign. However, Enhance Dental offers another unique offer known as cosmetic bonding. This can often fix all those small imperfections that can take away from a truly spectacular smile. And we do this all for free! The resin bonding blends seamlessly with the shade of your teeth, is almost invisible, non invasive and completely reversible. Valued up to $690.
Invisalign Teen
Teenagers are often suitable for Invisalign, no braces as well as adults. With our vast experience including Invisalign Teen, many teenagers can now have Invisalign. Furthermore we have found teenagers to be very compliant patients. With Invisalign Teen we include extra design features such as blue compliance indicators to help keep you on track and free extra replacement aligners in case they get lost or stolen.
We treat our staff with Invisalign
Over 21 years of Invisalign, no braces experience, eight staff members have also been successfully treated with Invisalign. We are excited about our own results and look forward to showing you how invisible and beneficial invisalign really is. We can't wait to share our own personal Invisalign experiences with you.
Amazing results with total piece of mind
We understand you want Invisalign, no braces to provide you with great results. Our Invisalign Gallery shows amazing 'before and after' results Enhance Dental has achieved. Unlike braces, the Invisalign aligners are virtually Invisible. As a result, your teeth often look better even within the first few months of treatment. At the end of your Invisalign treatment we confirm that the results are what you expected. Even if your teeth still need a few more tweaks we can offer extra Invisalign aligners within a specified time. Because we care about getting you the best results possible we provide extra Invisalign aligners for no extra fees or charges. This way you will have total piece of mind
Highest quality Invisalign materials
Every dental material we choose is thoroughly researched, stringently tested and selected from Australian approved dental suppliers. For example, if you require attachments on your teeth whilst having Invisalign treatment we provide a translucent shade. As a result, this is almost indistinguishable from your tooth. Therefore, we can offer the highest quality and latest dental technology to ensure your Invisalign, no braces treatment runs as smoothly as possible.
Interest Free finance
Our Interest free finance or our flexible pay as you go options makes Invisalign, no braces more affordable but also lets you start treatment much sooner.
On the spot claims
Invisalign, no braces or clear braces is usually claimed the same way as other orthodontic services such as metal braces. Our Hicaps facility can provide you with Instant on the spot claims. Furthermore, this can save valuable time and money chasing up health insurance paperwork.
Enhance Dental will ensure all your questions are properly answered no matter how big or small. We look forward to hearing about your specific dental concerns to help you achieve the best Invisalign treatment possible.
 FOR OUR LOWEST INVISALIGN COST EVER AND THE BEST PRICES IN AUSTRALIA CLICK HERE
Call Enhance Dental today on (03)9533-8488 for your no obligation Free Invisalign consultation valued at $86