Invisalign – straight teeth no braces


Invisalign – straight teeth, no braces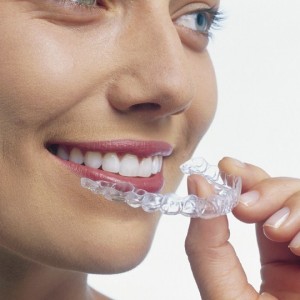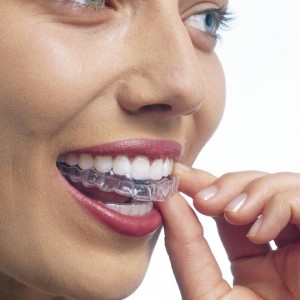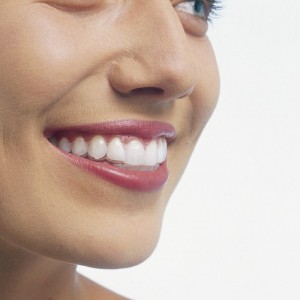 Are you self-conscious about your smile but want straight teeth and a clear alternative to braces?
If you want to enhance your smile, Invisalign could be one of the solutions you have been looking for. The procedure is breakthrough orthodontic treatment to straighten teeth with no braces using a series of custom made clear aligners which are comfortable and almost invisible.  Straight teeth is now a reality without the need for  braces, metal wires or brackets for both adults and teens. Although there is no braces involved it is is often called clear braces or invisible braces. We have been using this amazing technology since the year 2000 and have seen it advance every year. Enhance Dental have found it to be one of the most advanced methods to straighten teeth.
FOR OUR LOWEST INVISALIGN COST EVER AND THE BEST PRICES IN AUSTRALIA CLICK HERE OUR BREAKTHROUGH SCANNING TECHNOLOGY MEANS NO IMPRESSION OR GAGGING!
…and it really works. Download Enhance Dental's Invisalign treatment guide to see why over four million patients have made it their clear choice for straight teeth with no braces!

Enhance Dental has been the centre for Invisalign in Melbourne with over 20 years of experience and trust since it first became available in Australia.
We are very proud to have been awarded Elite Platinum Provider status. This is in recognition of having the highest level of experience and being one of the top Invisalign treating dentists in Australia. We are very passionate about the personalised care and services we provide, our attention to detail and offer one on one service with our highly trained dentist.
Treatment by Dr Joseph Paino at Enhance Dental in only 13 months!
To view more amazing transformations of actual patient's treated at Enhance Dental don't miss our Before and After Invisalign gallery.
The principle dentist at Enhance Dental Dr Joseph Paino explains, "Invisalign (no braces or clear braces) offers the latest orthodontic treatment for adults and teenagers. Now you can have straight teeth using our state of the art technology that does not involve braces or wires. Invisalign straightens teeth without braces without causing any severe discomfort and is almost invisible. As a result this no brace method can resolve many orthodontic problems including crooked teeth, overlapped teeth, buck teeth and gaps between teeth. It can also correct bite issues such as an overbite. This could improve your bite and chewing efficiency and is likely to improve the overall health of your teeth. All without the inconvenience of braces."
How does Invisalign work?
Note that we now use digital scans as explained here and not gooey uncomfortable impression material as shown in this video.
To understand why Enhance Dental is the clear choice to straighten your teeth with no braces, please click on the menu items to the left or download our very comprehensive and free 24 page treatment guide. This guide explains the cost including payment plans, procedure, before and afters and much more.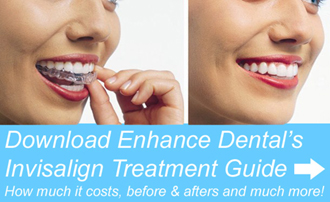 Call Enhance Dental today on (03)9533-8488 for your no obligation Free Invisalign consultation valued at $86
Please note, as every situation is unique, the images shown cannot represent a guarantee of outcome. Any surgical or invasive procedure carries risks. Before proceeding, you should seek a second opinion from an appropriately qualified health practitioner. ©copyright