Meet Dr Joseph Paino in the video above as he explains many
aspects of dentistry and the amazing technology that he uses
Our dedicated world class team look forward to meeting you!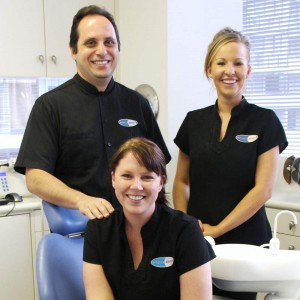 Enhance Dental was established in 1995 by Dr Joseph Paino, the principal dentist. His level of experience, gentleness and skill in dentistry is exceptional and he is constantly keeping up to date in all areas of dental technology.
Dr Joseph Paino was born in Melbourne, Australia and completed his degree in Dentistry at Melbourne University in 1988.
Dr Joseph Paino, Brigitte, Sarah and Elena at Enhance Dental welcome you, your family and friends. Our passionate team of dedicated and caring dental professionals look forward to sharing as much information as possible about us and our comprehensive choice of dental services.
Don't hesitate to call Enhance Dental on (03)9533-8488. Our very friendly staff would be more than happy to make an appointment for you or provide any further information or advice.