St Kilda Road Cosmetic Dentist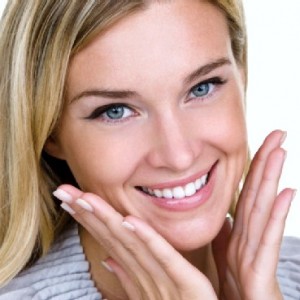 Are you looking for that perfect smile! Do you require highly personalised service with advanced technology? Then look no further than the St Kilda Road cosmetic dentist from Enhance Dental.
They are a dedicated St Kilda Road Cosmetic Dentist. Enhance Dental has the expertise, knowledge and years of experience to create your new smile. Even if you thought your smile is to hard to improve don't hesitate to call them. They may have a solution you did not even realise existed!
About Enhance Dental
Enhance Dental has a well known team of experienced dental professionals who are caring and gentle. Led by Dr Joseph Paino he has has over 30 years of experience. They use up to date technology and state of the art equipment. Therefore they cover all your options to improve your smile with cosmetic dentistry or can also look after your complete dental care.
The Team
The dedicated dental team is passionate about their profession. They aim to provide optimum results and use the gentlest methods and unhurried approaches to dental care. In addition, they display exceptional skills in all areas of dental procedures.
Services
Enhance Dental offers the highest quality in dentistry. Services include:
At Enhance Dental all your general dentistry needs are covered. Most of all, they use digital photos, X-rays and thorough examinations to explain all aspects of procedures to you.
Enhance Dentistry handles simple and complex cosmetic dentistry. Cosmetic dentistry can rejuvenate crooked, gapped, chipped, stained and discoloured teeth. Hereby, you can have the smile of your dreams!
Do you want straight teeth without braces? Invisalign may be the perfect solution. This breakthrough orthodontic treatment straightens teeth with a series of custom made clear, invisible and comfortable aligners. Consequently, using unsightly and uncomfortable braces is often not required.
Dental implants resemble natural teeth because they look, feel and function as your own teeth.  Furthermore, these implants can replace a single tooth or several teeth. Enjoy improved facial appearance and comfort with high quality dental implants from Enhance Dental!
Friendly staff will promptly assist you in any dental emergency  situation. Therefore, pain, broken teeth or swelling will no longer stop you from enjoying life. Let the experts at Enhance Dental solve all of these problems!
Nervous patients who have a fear or phobia about dental treatments can be effectively treated at Enhance Dental. Therefore, you don't need to put off that dental appointment anymore.
Cost
The personalised service of Enhance Dental is second to none. Also, treatments are affordable and payment plans are available. HiCaps can be used to claim on the spot with most of the major dental health funds.
Your St Kilda Road Cosmetic Dentist is only steps away. Enjoy the highest level of experience and professionalism with great results! Why not make an appointment today! Call (03)9533-8488 for more information.