The Windsor Cosmetic Dentist You Can Trust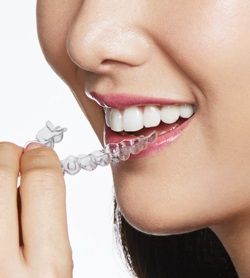 Thinking about getting a little dental work done? Maybe have that tooth removed and replaced? Did you know that Enhance Dental is one of the best Windsor Cosmetic Dentist practices available today? They are ready to help you get back your smile.
What Can Enhance Dental Do For Me?
Enhance Dental are a regular dentistry practice with extraordinary talents and services available. They can help you will dental implants, invisalign (invisible braces), cosmetic dentistry and so much more. They are also in the business of keeping you healthy and happy. Everything starts at the mouth so here are few things they want you to know.
3 Dental Hygiene Tips & Advice
Don't floss the wrong way, you could damage your gums.
We regularly hear no pain no gain. However, your gums are delicate and need the right balance of pressure and frequency. If you are frequently flossing your teeth, most of the time you are getting all the plaque. If you are flossing too hard and your gums are bleeding, you are ruining the foundations of your teeth. Frequency rather than pressure is the best solution.
A chipped tooth = vulnerable tooth spot MEANS time for a check up.
Your teeth are made up of 3 layers, Enamel, Dentin and Pulp. The pulp is where your blood vessel and nerves are. The Dentin is the softer inner layer protection the pulp. The enamel is the hero of the tooth. It stops everything from entering the tooth. However, if your tooth has chips, it's exposed to bacteria and the acid they create. Get your tooth chips fixed ASAP.
Your dental health is a major factor in your body's overall health.
Your entire body is connected with muscle, blood and other bits and piece. So it just makes sense that if one part of you is playing up, there is a chance something else is wrong. With oral health, there have been studies that show a correlation between heart disease and oral bacteria. So the best way to help yourself is to clean your teeth a minimum of 2 times daily.
For more information about what they can do for you, contact Enhance Dental today.