One Visit Smile Makeover
Are you after an outstanding and affordable Smile Makeover in just a single visit that takes an average of 60 to 90 minutes?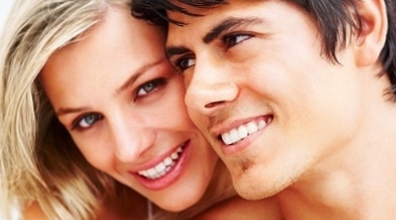 Enhance dental has just introduced the latest technology to give you a smile makeover that can totally transform the appearance of your teeth and smile with minimal preparation and as painlessly as possible.
If you have worn, chipped, discolored, mildly crooked or gaps in your teeth, then this brand new technology is one of the fastest, most affordable, durable and maintenance friendly methods of treatment now available.
This new system involves a new method to create perfectly shaped enamel like resin veneers that have a high luster and can recreate a beautifully proportioned smile.  The high quality resin not only lasts for years but can eliminate stains or discoloration, old stained fillings, chipped, jagged or worn down teeth.
The entire process is designed around perfectly proportioned templates that follows the golden rules of proportion that can totally rejuvenate and enhance an aged, crooked, yellowing or worn down smile.
Enhance dental is one of only a limited number of dental practices that has this amazing technology now available.
To book in your smile makeover consultation call (03) 9533-8488 to make an appointment with one of our very experienced Enhance Dental dentists.
*Any surgical or invasive procedure carries risks. Before proceeding, you should seek a second opinion from an appropriately qualified health practitioner.