St Kilda Road Invisible Braces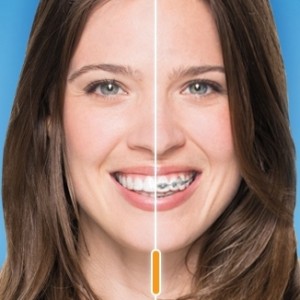 Creating and shaping smiles is a key component of Orthodontics. Using a St Kilda Road invisible braces (Invisalign) dentist like Enhance Dental will help you on the road to the perfect smile. Dr Joseph Paino and his team help thousands of customers take their smiles from okay to great, great to perfection. They love seeing those smiles brighten up their patients' lives.
The Revolution Of Orthodontics Is Upon Us
For such a long time, the idea of getting braces has really turned people off getting their smile fixed. The expense of it as well as the look of braces really makes it feel like you have to move too far backwards to get a result. Since 2002, Invisible braces (Invisalign) has been available with an overwhelming response. Not only has this changed the way that orthodontics is carried out, the development of this technology has far surpassed the expectations of most. This means that more and more Australians are getting their perfect smiles that was once beyond reach. No social effects from Invisalign other than positive. This is why Enhance Dental offers this service to its customers.
Why should you see Enhance Dental?
If you have been thinking about invisible braces (Invisalign) but can't decide if it will be right for you. Don't worry Enhance Dental will be very frank about what it can or can't achieve for you. We want every patient to get the results they are looking for. However, Enhance Dental will ensure if invisible braces (Invisalign) will work for you. With Enhance Dental, we make you feel comfortable, safe and offer a wide range of options, not just Invisalign. This means you are getting great service and the right dental work done right the first time. You will get the expert hands of Dr Joseph Paino no matter if you need Invisible braces (Invisalign), porcelain veneers, dental implants or anything else. Whatever your needs are to make your smile the best it can be, Enhance Dental has the expertise.
For more information about what they can do for you, contact Enhance Dental today.