Outstanding Quality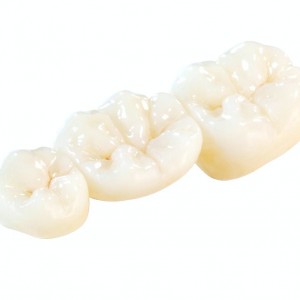 We are experts at combining Outstanding Quality with Affordability!
You can be assured the quality of our dental materials and infection control procedures are second to none
Highest Quality Dental Materials
Every dental material Enhance Dental provides is thoroughly researched and  stringently tested.
The dental materials are selected from premium Australian approved dental suppliers that source the best dental materials worldwide. This way, we can offer the highest quality and latest dental technology to ensure your dental treatment runs as smoothly as possible.
Our porcelain veneers, implants, crowns and bridges are fabricated here in Melbourne by a world class dental laboratory Noble Dental Ceramics.
Backed with a 5 Year Guarantee
Having a very close working relationship with our advanced dental laboratory Noble DentalCeramics, Enhance Dental is able to provide the most beautiful and long lasting dental restorations. These restorations are designed to be almost indistinguishable from natural teeth and are made to last as long as possible.
If you require an exacting shade match with your other teeth and they need to blend seamlessly, we also provide complimentary shade matching of your natural teeth to blend perfectly with the  ceramic restorations. This ensures you get the best possible results the first time without compromise.
Highest Quality Infection Control Procedures
With all the media attention on infection control in dental practices it is comforting to know Enhance Dental has the highest levels of infection control as per the Australian standards.
We only use the highest quality Premium Class autoclave sterilisers. These autoclave sterilisers are made in Germany by a renowned manufacturer called Melag.
Autoclave sterilisers, safe amalgam removal, disposable gloves for each patient, face masks and the cleanest conditions are constantly maintained.
If you want both Outstanding Quality and genuine Affordability, don't risk your dental health to just anyone. Call Enhance Dental on (03)9533-8488 for an appointment you won't regret.