Oral hygiene
Enhance Dental provides excellence in oral hygiene and dental prevention.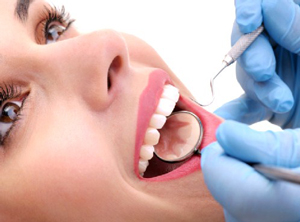 We strive to optimise your ability to maintain the health of your teeth and gums to achieve lifelong dental health.
Our Enhance Dental prevention program consists of diagnostic, preventative and educational services. We also screen for any other oral conditions such as ulcers, cysts or oral cancer.
Your oral hygiene appointment also includes a thorough dental check up. If you have any existing fillings or dental restorations they are recorded in your computer file and carefully checked, monitored and replaced with your approval, if any problems begin to develop.
Our considerate and caring approach aims at improving your oral hygiene through consultation, education and ongoing care. We will provide you with an excellent home care routine to effectively maintain the health of your teeth, gums and the freshest breath possible.
We will gently yet thoroughly scale and clean your teeth. This involves removal of plaque, calculus (tartar or hardened plaque) and surface stains such as those from coffee, tea or red wine.
Application of fluoride, mouth disinfectants, desensitisers or enamel strengthening agents may also be recommended. Any dental problems will be monitored and treated such as bleeding gums (gingivitis) or gum disease (periodontitis).
We may suggest digital X-rays with your consent, to check if there is decay hidden under your fillings or between your teeth. The digital X-rays can also check the level of bone surrounding your teeth. This way we can help you avoid more complex problems, pain or tooth loss.
We work closely with you, offer dietary advice, oral hygiene instruction and can provide useful information to take home about a wide range dental topics. This will help you achieve a better appreciation of your gums, teeth and  lifelong dental health.
For your oral hygiene appointment call Enhance Dental on (03)9533-8488 to ask any questions or book your appointment with our caring and dedicated dental professionals.