Faster Invisalign Treatment
Faster Invisalign treatment is now a reality at Enhance Dental!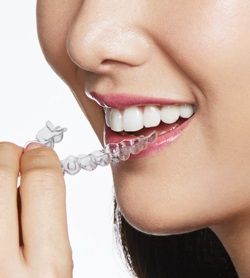 Invisalign treatment based on Full, Advanced, Complex and Teen treatments can now be treated in up to half the time. That's up to 50% faster without compromising treatment outcomes. Faster Invisalign treatment has been sought by many patients but has been difficult to achieve up till now.
Often patients are advising Dr Joseph Paino that they need their crooked teeth straighter for a variety of reasons. It could be a graduation, wedding, 21st or engagement that's only 6 months away. Now 12 or 18 months of Invisalign treatment may be possible to do in half the time. Imagine how much quicker it could be to effectively treat spaced or crooked teeth for that very special day. Faster Invisalign treatment not only gets you closer to that special event but also reduces the time you need to wear your Invisalign aligners during the day.
Enhance Dental is at the forefront of Faster Invisalign treatment with the longest Invisalign experience in Australia
At Enhance Dental, Dr Joseph Paino has been providing Invisalign treatment for over 16 years. He has always stayed at the forefront of this amazing technology. Dr Joseph has been actively involved with all the advancements Invisalign treatment has to offer. Invisalign treatment was originally two weekly aligner changes up till now. Now you may be able to change over your Invisalign aligners once weekly with no changes to the Clincheck computer modelling. Therefore, Invisalign treatment which was prescribed over a 12 month treatment period may now only take 6 months to achieve the same result!
How can Faster Invisalign treatment be achieved in up to half the time?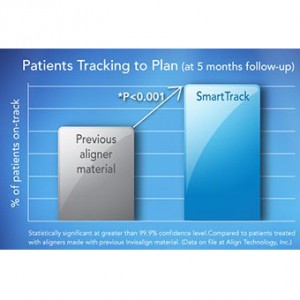 The latest Invisalign features Invisalign SmartTrack material, SmartStage and SmartForce technology has been the driving force to speed up Invisalign treatment. The ability to change Invisalign aligners every one week instead of every two weeks has now become a reality for many patients.
Align Technology has also based its new protocols of one-week aligner changes which are based on clinical patient analysis. Over 200 actual Invisalign treatments are currently in progress involving real world experiences from Invisalign providers worldwide.
Align Technology's North American Clinical Advisory board is made up of highly experienced Invisalign providers, orthodontic providers and educators. The Clinical Advisory board have also unanimously endorsed one weekly Invisalign aligner changes for most Invisalign Full and Teen treatments.
Enjoy a comprehensive Invisalign consultation with an experienced Platinum Elite Invisalign provider
Our comprehensive Invisalign consultation includes digital photographic images of your teeth. With this extra information, Dr Joseph Paino can then explain the ideal Invisalign treatment for you. This includes comparison with real life examples that he has successfully treated with Invisalign. We have countless examples of real life Invisalign patients that are likely to be similar to your own situation. Your comprehensive consultation is with the actual dentist, Dr Joseph Paino who will be performing your Invisalign treatment every step of the way
FOR OUR LOWEST INVISALIGN COST EVER AND THE BEST PRICES IN AUSTRALIA CLICK HERE
Call Enhance Dental today on (03)9533-8488 for your no obligation Free Invisalign consultation valued at $86
*Note that Enhance Dental will closely monitor each individual Invisalign treatment. This will ensure treatment is running smoothly with one-weekly Invisalign changes. Align technology has advised if a tooth requires rotations, extrusions or large root movements then up to two weekly aligner changes may still be required.